UNINSURED SERVICES
There are some services that OHIP does not cover and fees will be applied. Fees may be paid in our billing office or on-line through this website. When paying please enter the doctors name and the invoice number for the invoice being paid
Pay Online
Now you can pay on-line from the safety and comfort of your home using this website!

Please contact us at patient.accounts @QSdocs.ca with any questions.
Please note the following:
Forms need to be sent to us in PDF format.
Documents may take 4-6 weeks to prepare.
Consents need to be provided for us to release medical information.
Verbal consents are required prior to document pick-up if you cannot do the pick-up yourself.
Our office is open M-F 8am to 4pm only.
FEE SCHEDULE
Following is the current uninsured services fee guide.
Uninsured Services Fee Guide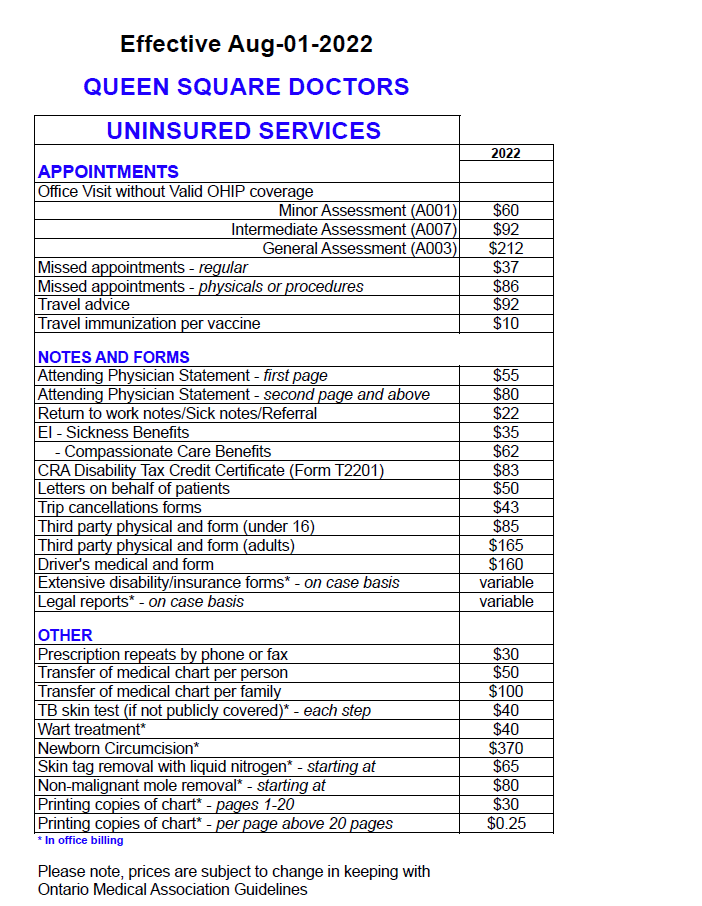 Download Attachments